Watch Video of Duck Creek Work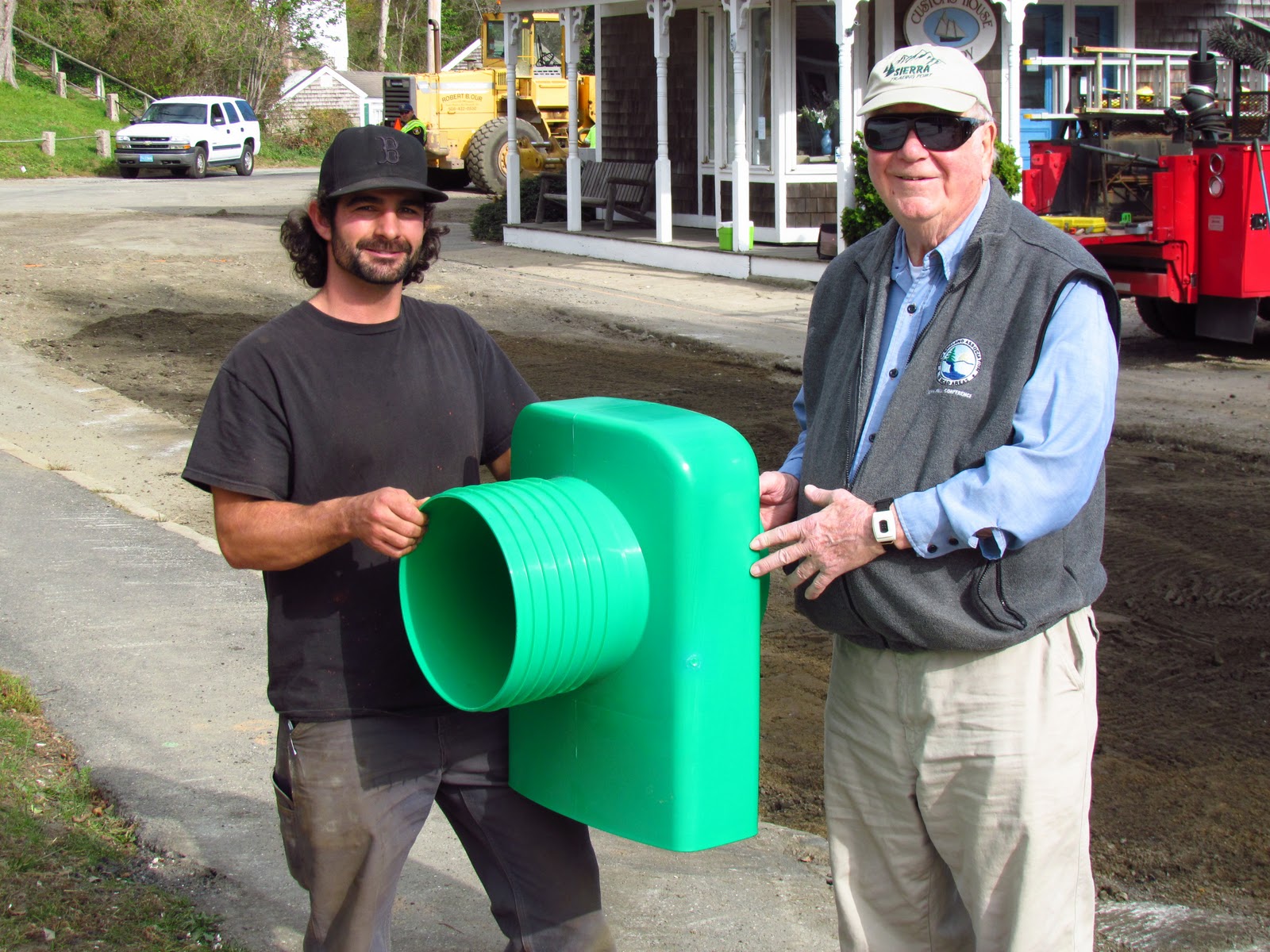 january 31, 2012
One of the most photographed sites on Cape Cod is Uncle Tim's bridge in Wellfleet. Few people know however that the water quality under this bridge has been affected by the nearby roads and parking lots. Like many asphalt roads and parking lots near open water, Commercial Street and Holbrook Avenue have been channeling untreated surface water – stormwater – into Duck Creek because of their large impervious surface areas. Stormwater usually carries contaminants such as fertilizer and bacteria that flow directly into surface water if not first caught and filtered.
Fortunately a stormwater treatment project is in progress that will significantly improve the water quality of Duck Creek. Traffic is being affected along Commercial Street between Bank Street and Holbrook Avenue, but the disturbance is only temporary. Soon, cleaner water will be filtering into the saltmarsh thanks to the installation of 12 separate underground containment and purification centers.
Construction crews have been removing pavement in sections and digging holes for catchment and treatment basins since November 2011. The catchment basins collect untreated stormwater runoff. From there, water flows into connected leach basins where it trickles slowly downward through porous material that removes pollutants.
Oddly shaped green plastic devices called floating debris traps will be positioned over the discharge pipes leading from the catchment basins into the infiltration systems. Their job is to collect oil and large debris that can impair the function of the sand and filter fabric that treats the contaminated water. The oil, debris and other sediment will be removed when the Town empties the catch basins twice a year.
Duck Creek is a central feature in Wellfleet's historic downtown, and the stormwater treatment is important to restore water quality, improve wildlife habitat, and to potentially allow shellfish growing and harvesting in the future. So they next time you walk past a storm grate, think of all the good work that's being done underneath your feet!
By Abigail Franklin and Chloe Wardropper